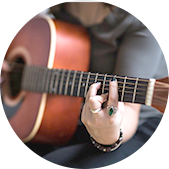 GUITAR
Playing guitar is believed to lower stress and advance one's memory. This program will help our children express themselves through music.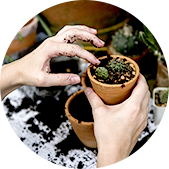 GREEN THUMBKINS (GARDENING)
This activity will revive your children's love for nature. It'll introduce the kids to basic gardening skills.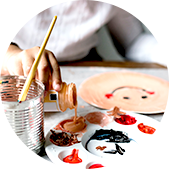 ARTS AND CRAFT
Get kids creative juices going and flowing! Nurture their creative spirit with these fun ideas and then use these techniques to transform them into new pieces of art.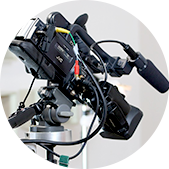 CINEMATOGRAPHY
A creative outlet for students who wish to enhance their screenwriting, acting, cinematography, and video editing skills.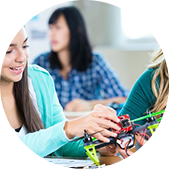 ROBOTIC
The robotics program has child-centered activities and offers our students science, technology, engineering, mathematics, and problem-solving skills.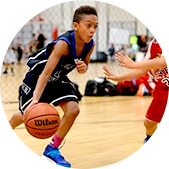 BASKETBALL
Children love to play basketball. This class helps with confidence, leadership and teamwork through its range of routines and activities.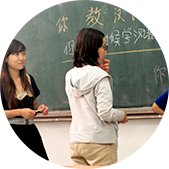 MANDARIN
This course is designed to teach you how to speak Mandarin Chinese. It will introduce you to the basic language you will need to eat, live, and get around in Mandarin speaking countries.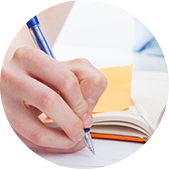 BRAIN TRAINING
This aims to improve your working memory, which is your ability to process information quickly, make rational decisions and ignore distractions.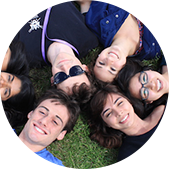 EXCHANGE STUDENT
This is a program in which our students study abroad at one of our parent school Kng College (Australia) and / or partner institutions. A student exchange program involves international travel,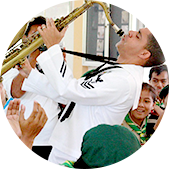 MUSIC
You will start practicing not just the basics but learn to play with dynamics, chord tones and learn how to communicate your music piece
BENEFITS OF
EXTRACURRICULAR
ACTIVITIES

IMPROVED ACADEMIC PERFORMANCE
Studies have shown that students who participate in co-curricular activities have a marked improvement in the grades. This can be attributed to skills they learn such as better time management to accommodate their hobbies and class activities, better organizational skills and a boost in their self-esteem. Skills learnt in clubs such as debate can be applied in the classroom too, as the students learn how to express themselves better.

BETTER TIME MANAGEMENT SKILLS
A student has to learn how to balance their academic life with their hobbies. They need to know how to incorporate their club and sports activities into their school life and allocate enough time for each. They learn how to plan out their day to include study time and co-curricular activities time, and will know how to make use of any free time they may have. Such a student is also less likely to procrastinate.

LEARN NEW AND USEFUL SKILLS
Students learn new skills that are useful in their school life and day-to-day activities. Students learn skills such as teamwork, better social skills, and critical thinking. According to studies, students who participate in co-curricular activities were found to have better leadership skills and learnt how to relate better with their peers than those who didn't.

SENSE OF COMMITMENT
Students who participate in co-curricular activities have a sense of commitment to whatever they are involved in. This is because as they take part in whatever sports or club activity they are a member of, they have to commit to it and give their all, and this commitment extends to all other areas of their lives.

SENSE OF RESPONSIBILITY
A student who is given a task such as leading a scouts group, or First Aid, will with time be very efficient in that task. This will foster a sense of accountability and responsibility in them.

NEW FRIENDS
Students should be encouraged to pursue extracurricular activities as they meet and spend time with new people, hence forming new friendships. This is important as they interact with those of different or similar interests, and learn a thing or two from them. They also get a different point of view on things as the new friends they make may see life in general from a different point of view.

INTRODUCTION TO NEW ACTIVITIES
Students who engage in extracurricular activities are exposed to a wide range of new activities such as sports, painting, drama, scouts and singing. Though these activities may be hobbies, some students take them up and pursue them in their adult lives, turning their hobby into their career.

MORE OPPORTUNITIES
For our secondary school students, engaging in extracurricular activities boosts their chances of gaining admission into universities. Most universities nowadays check what the student offers apart from their academics, and that is where co-curricular activities come in. Some students have gotten scholarships into prestigious universities due to sports such as athletics. The aim of education should be to develop an all-rounded student in all aspects. This includes the student's intellectual, spiritual, social, physical and moral capabilities. There is need to strike a balance in all these aspects, so as to benefit the child.